LEVEL5 Drywall Compound Tube – The Innovative Minishot
If you're looking to upgrade your current compound tube or are just curious about how the mini shot works, this article contains all you need to know about it.  Drywall compound tubes can be a literal pain from use over time, and difficult to clean.  Level5 recently came out with their Gas-Assisted Compound Tube.  This tool is a game-changer!
Name:  LEVEL5 MiniShot
Website:  https://www.level5.com/minishot
Price: Retail $849.99 (check the website for sales)
Owners: LEVEL5 Tools LLC
Tool Quality: 10/10
Ease of Cleaning: 8/10
Warranty: 10/10

Overall Rank: 10/10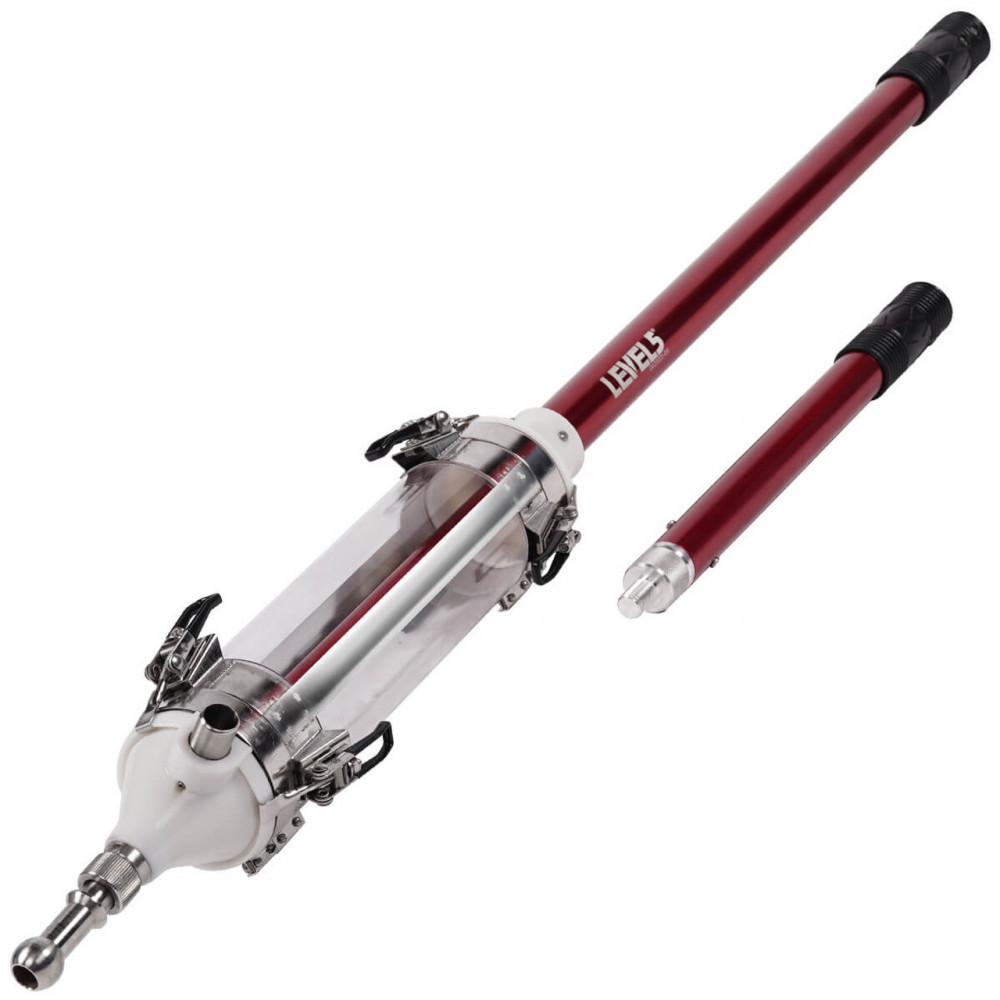 How The LEVEL5 Minishot Works
The mini shot is the next-level drywall compound tube. Why? Because it eliminates the unnecessary twisting most compound tubes require.  This twisting of the wrist over time = soreness.  Level5 has introduced the "gas-assisted" compound tube which uses an actual piston to deliver the pressure (rather than your chest, arms, and back!).
Does It Actually Require Gas?
I was confused about this as well since they coined it gas-assisted.  So to answer the question – NO, it doesn't run on gas.  The compound mini shot uses a nozzle that activates with pressure when it is applied to the wall.  The gas-assisted is simply referencing the interior gas cylinder that provides back pressure.
How Does The MiniShot compare to TapeTech Mudrunner?
The biggest difference between the MudRunner and MiniShot is that TapeTech's Mudrunner requires a twisting of the wrist.  This wrist-twisting is what causes the pressure to release from the drywall compound tube.
With the LEVEL5 Minishot drywall compound tube, the pressure releases when the nozzle is pushed against the wall.  There is no twisting motion required with the Minishot.
Because the Minishot doesn't require twisting, this enables you to use extensions if you need to reach higher ceilings.

How Easy Is It To Clean This Compound Tube?
With any drywall compound tube, you should be cleaning it after every day of use.  The minishot has an added feature which allows you to attach a garden hose nozzle to the side of the compound nozzle for an easy-clean!  Once it's clean, it's recommended to lubricate the compound tube in the easy-to-reach holes on the tool.
How Long Is The Warranty On The Minishot?
The warranty on this tool is covered for 7 years.  It of course doesn't cover things like misuse, or neglect.  See the full LEVEL5 Warranty on this tool.