Don't Risk Missing Out On The LEVEL5 Tools Early Black Friday Sale
Don't Risk Missing Out On The LEVEL5 Tools Early Black Friday Sale
That's right.  LEVEL5 Tools has released their black friday sale early this year which means big discounts on some of their top selling tools!
LEVEL5 Tools is a drywall tool company based out of Kansas City, KS.  They have been a family owned business since 2011, focusing on making the best quality drywall tools you can get.  I've had my set for years now and can attest to the quality of their tools!
LEVEL5 Tools Black Friday 2022 – What's on sale?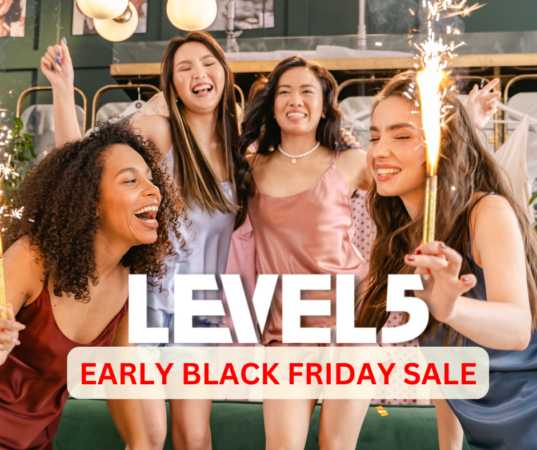 For their early black Friday this year, the following is on sale at LEVEL5 Tools:
Taping and Finishing Sets are 30% off – This includes their full automatic taping and finishing sets.
Individual Taping & Finishing Tools are 15% off.
Skimming Blades Sets *HOT ITEM* are 25% off.
Individual Skimming Blades & Accessories are 10% off.
Hand Tool Sets (Knives & Pans) are 15% off.
Individual Taping Knives/Hand Tools are 10% off.
You can legit save thousands on some sets!
How Much Is LEVEL5 Tools Shipping?
LEVEL5 Tools has FREE 3-5 Day shipping in the Continental US for orders over $50.
Do LEVEL5 Tools Come With A Warranty?
Yes!  They have an industry-leading warranty at 7 years!
Does LEVEL5 Tools Offer Financing?
They do.  In order to obtain financing for LEVEL5 tools, you must select your tools/tool sets at their financing page https://financing.level5tools.com/.  After you fill your cart you can apply at that area of their website.  It takes up to 24 hours to get your result, after that – they ship out to you within 3-5 days.