DIY Halloween Decorations: 12 Ideas To Inspire Your Creativity
As the leaves change colors and the air turns crisp, it's time to embrace the spookiest season of the year – Halloween! Beyond the store-bought decorations, the true magic lies in creating your own eerie and imaginative DIY Halloween decor. From transforming your home into a haunted haven to crafting chilling centerpieces, this article will guide you through a plethora of spine-tingling ideas that will delight and haunt your guests.  Images generated within this article are crafted by AI to enhance your imagination!
Haunted House Entrance
The entrance sets the stage for your Halloween spectacle. Create an air of mystery by draping faux spider webs across the doorway. Frame the entrance with eerie lighting using battery-operated lanterns or candles in macabre holders. For an authentic touch, craft sinister signposts using weathered wood and paint, guiding visitors into the unknown.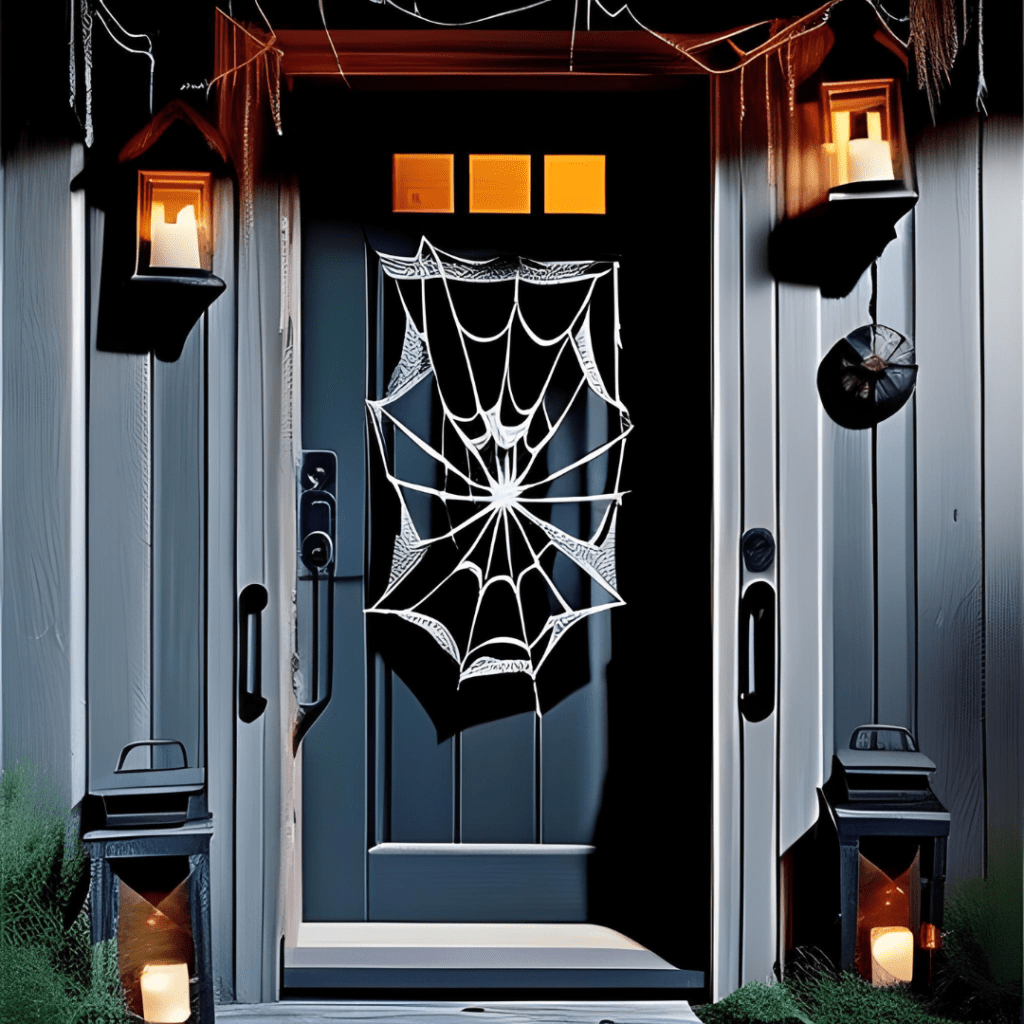 Ghoulish Outdoor Lighting
Illuminate your yard with an eerie glow that sends shivers down spines. Hang string lights in eerie colors like orange and purple, and hide battery-powered candles within dark corners to cast spooky shadows. Lanterns with flickering LED candles create an otherworldly ambiance that lures in the curious.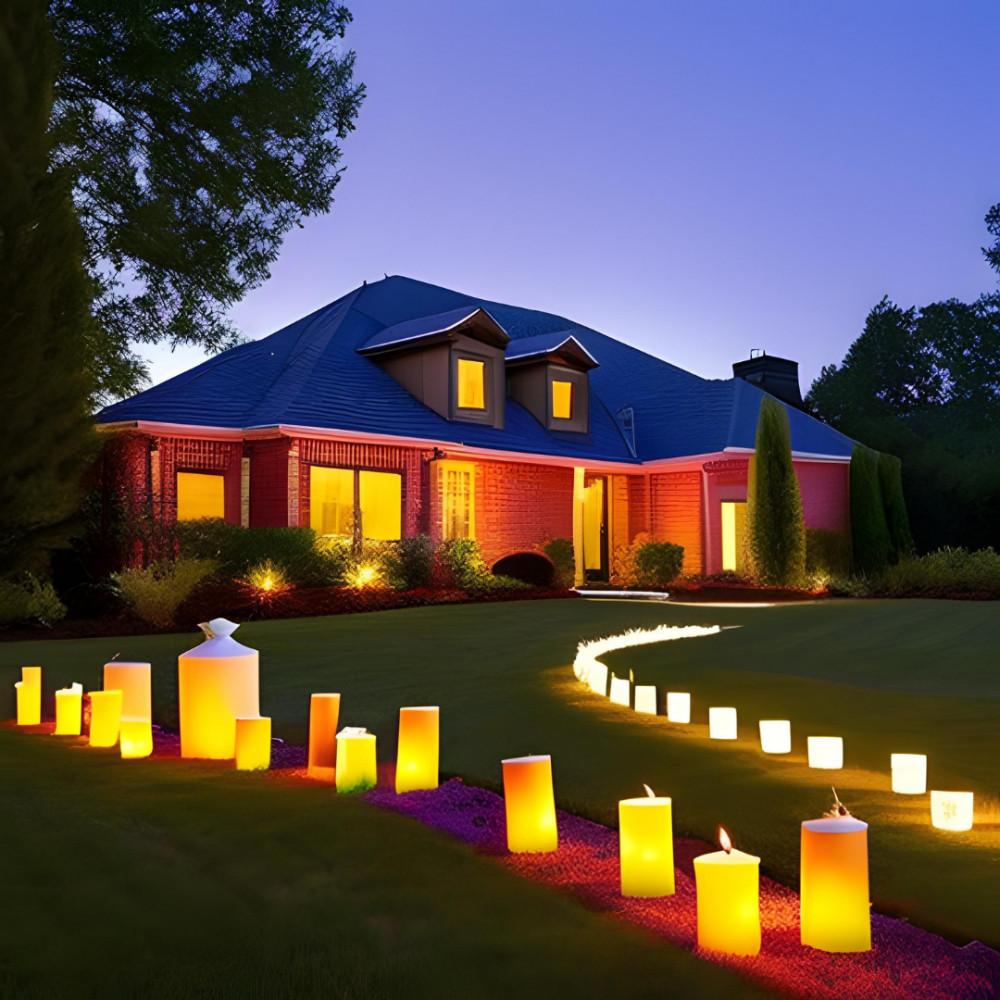 DIY Graveyard Scene
Transform your front yard into a chilling graveyard with DIY tombstones. Cut tombstone shapes from sturdy foam boards, giving each a worn and aged appearance using gray paint. Add faux cracks and inscriptions for a realistic touch. Position skeletal remains, crafted from PVC pipes and foam skulls, to complete the eerie effect.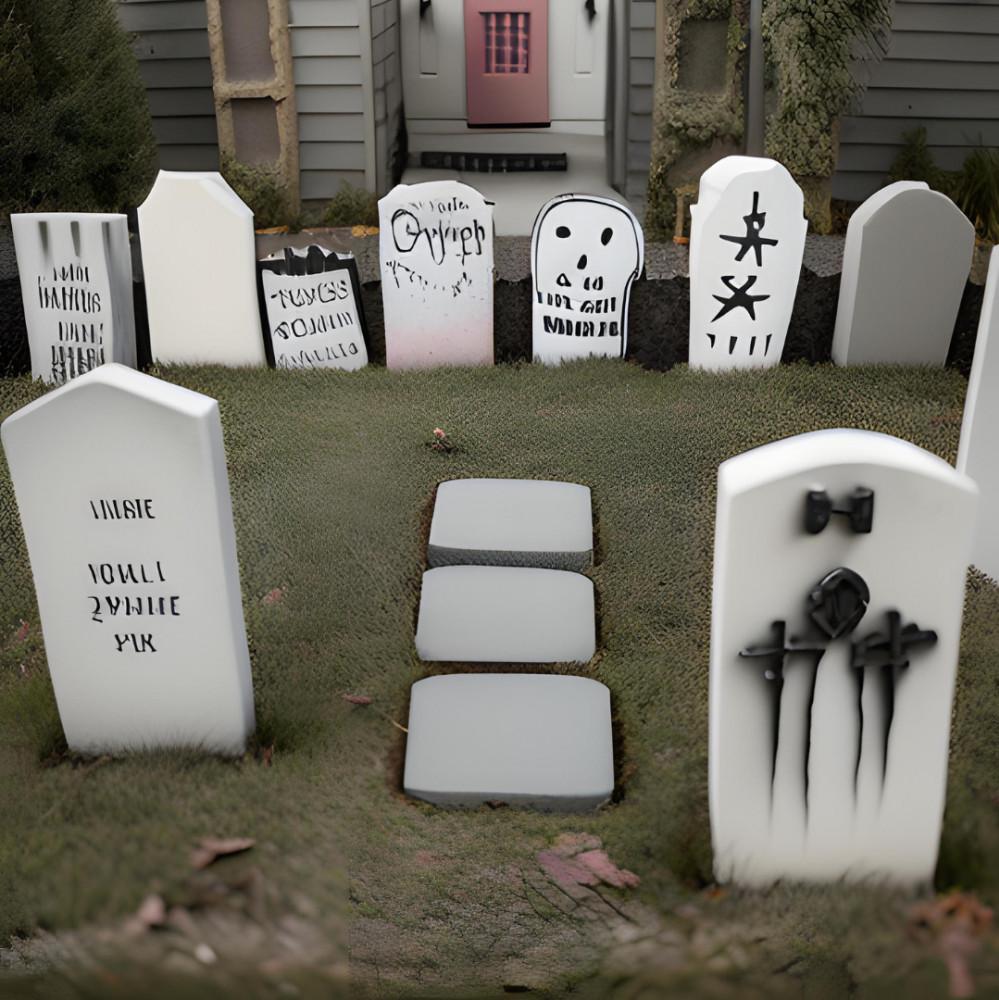 Witchy Porch Display
Channel the essence of Halloween witches by crafting a witchy porch display. Place a broomstick against the wall, secured with weathered twine. Repurpose an old cauldron as a planter for twisted black plants. Create potion bottles from old glass containers filled with colored liquids for an enchanting touch.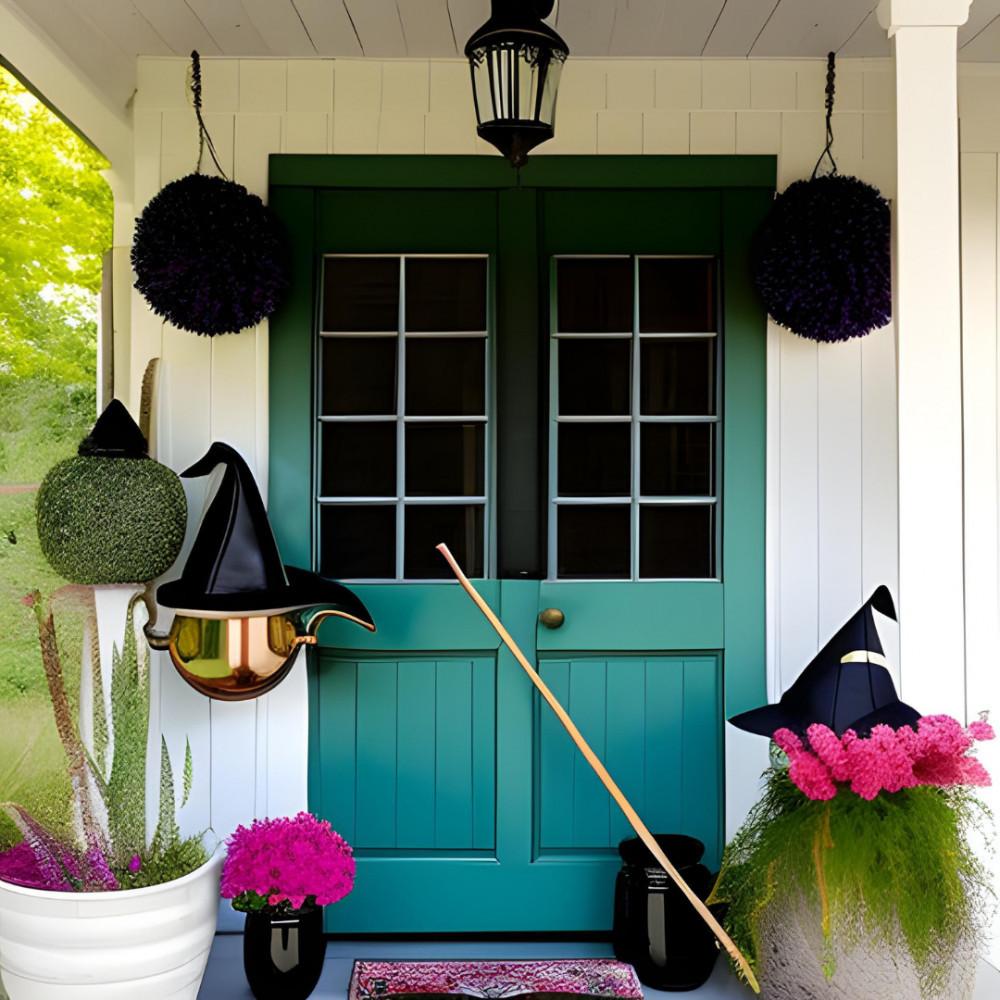 Creepy Window Silhouettes
Transform your windows into eerie works of art with DIY silhouettes. Choose a Halloween-inspired design, such as a witch flying on a broomstick or a ghostly figure. Cut the shape from black cardboard and tape it to the inside of the window. As night falls, the silhouette will come to life, creating an eerie spectacle for passersby.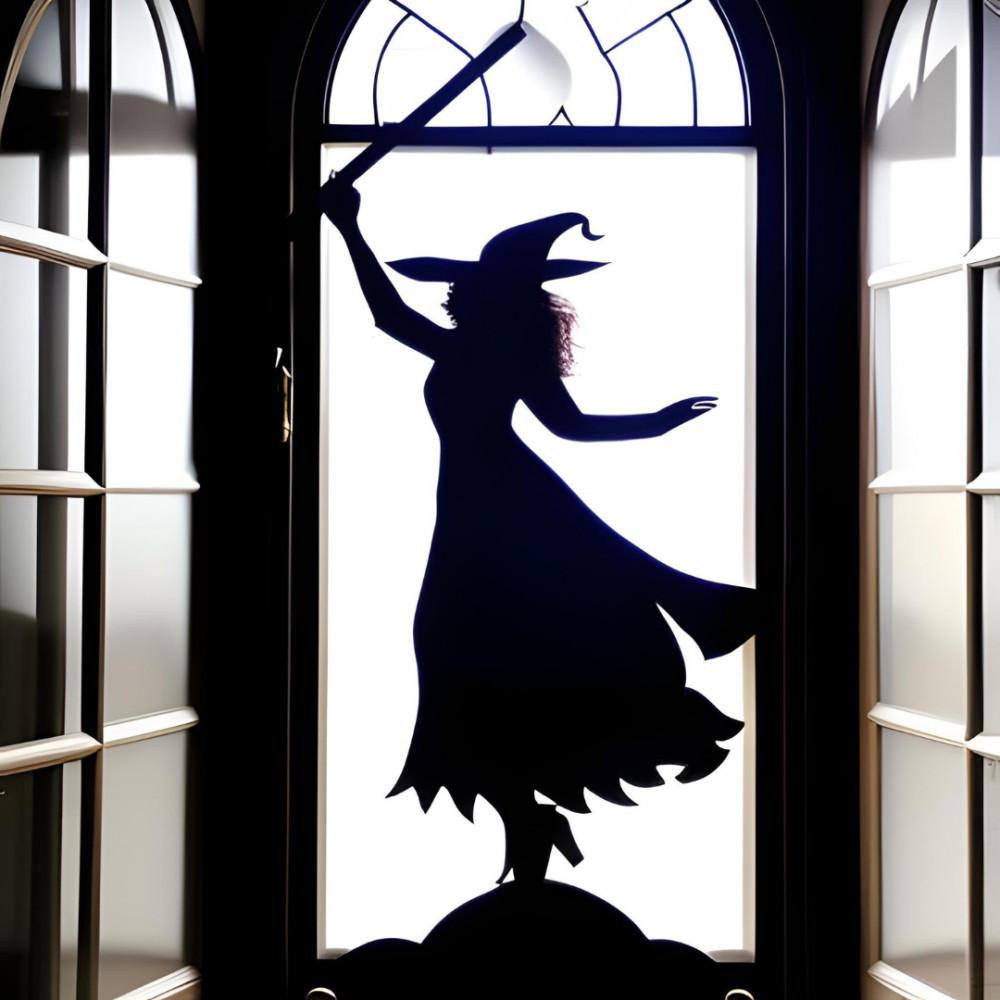 Pumpkin Carving and Decorating
Pumpkins are the canvas of Halloween. Carve intricate designs using templates or paint chilling scenes on your pumpkins. To carve, begin by cutting a hole in the top and scooping out the pulp. Transfer your design onto the pumpkin and carefully carve along the lines. For painting, start with a base coat, then add details using brushes and stencils.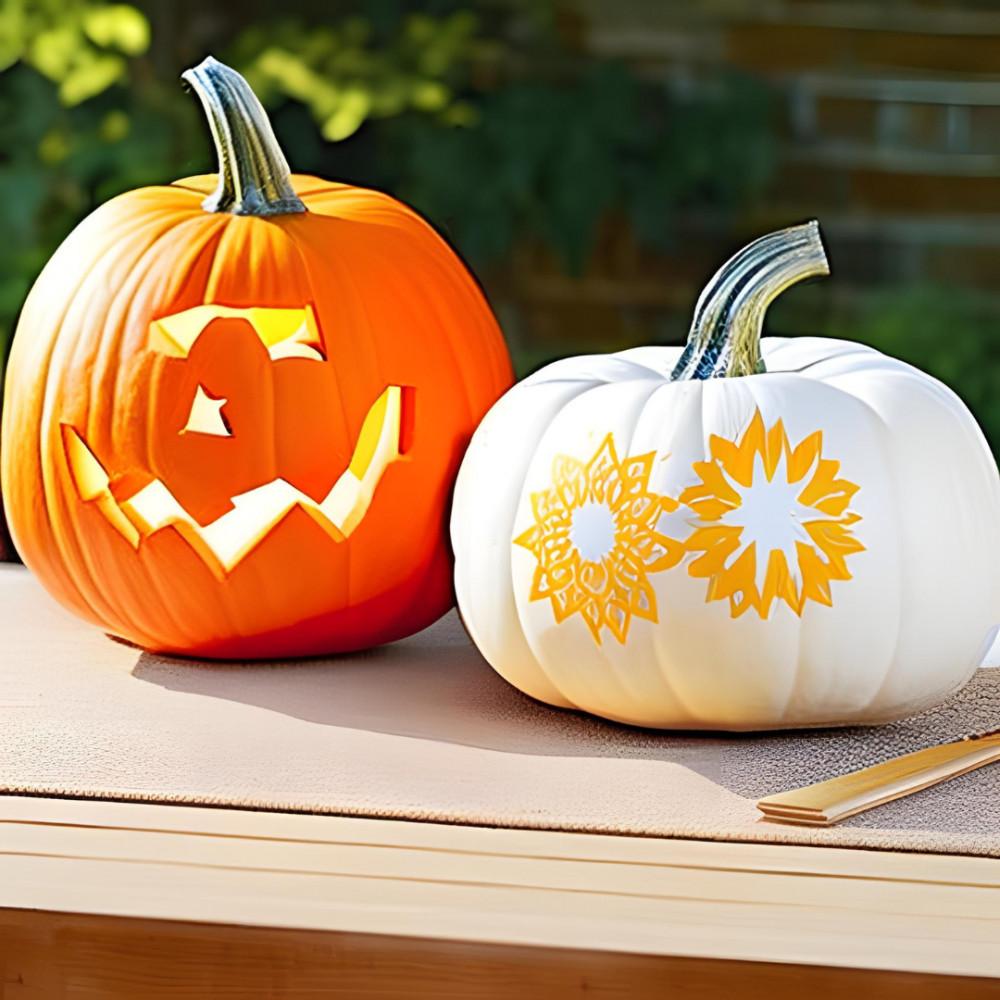 DIY Haunted Mirror
Add an element of surprise with a haunted mirror. Apply a thin layer of baby oil to the mirror's surface and allow it to dry. Once dry, write eerie messages or draw spooky images using a bar of soap. When the mirror fogs up, the hidden messages will materialize, giving your guests a delightful scare.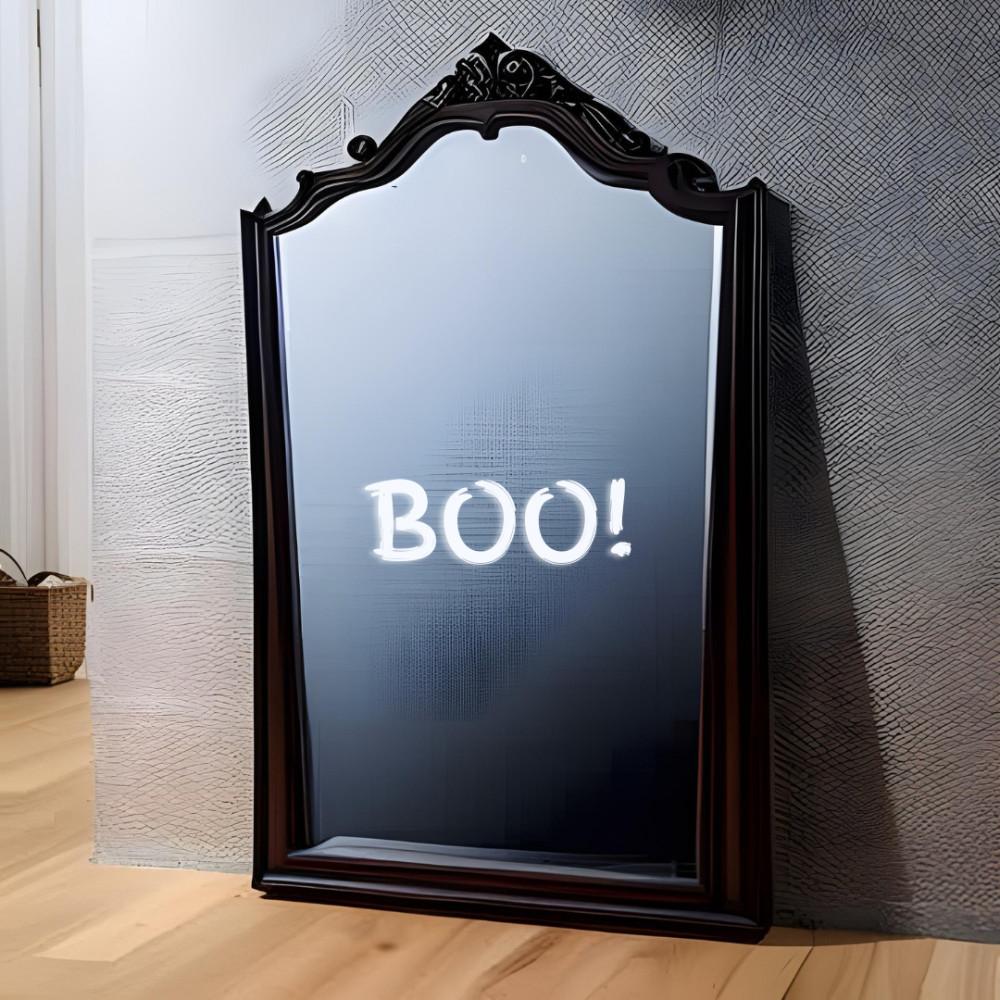 Floating Ghosts
Craft ethereal apparitions that appear to float in the night. Create the frame of the ghost using wire, shaping it into a humanoid figure with arms outstretched. Drape a sheer white fabric or cheesecloth over the frame to create the ghostly form. Add glowing eyes using adhesive-backed googly eyes or battery-operated LED lights.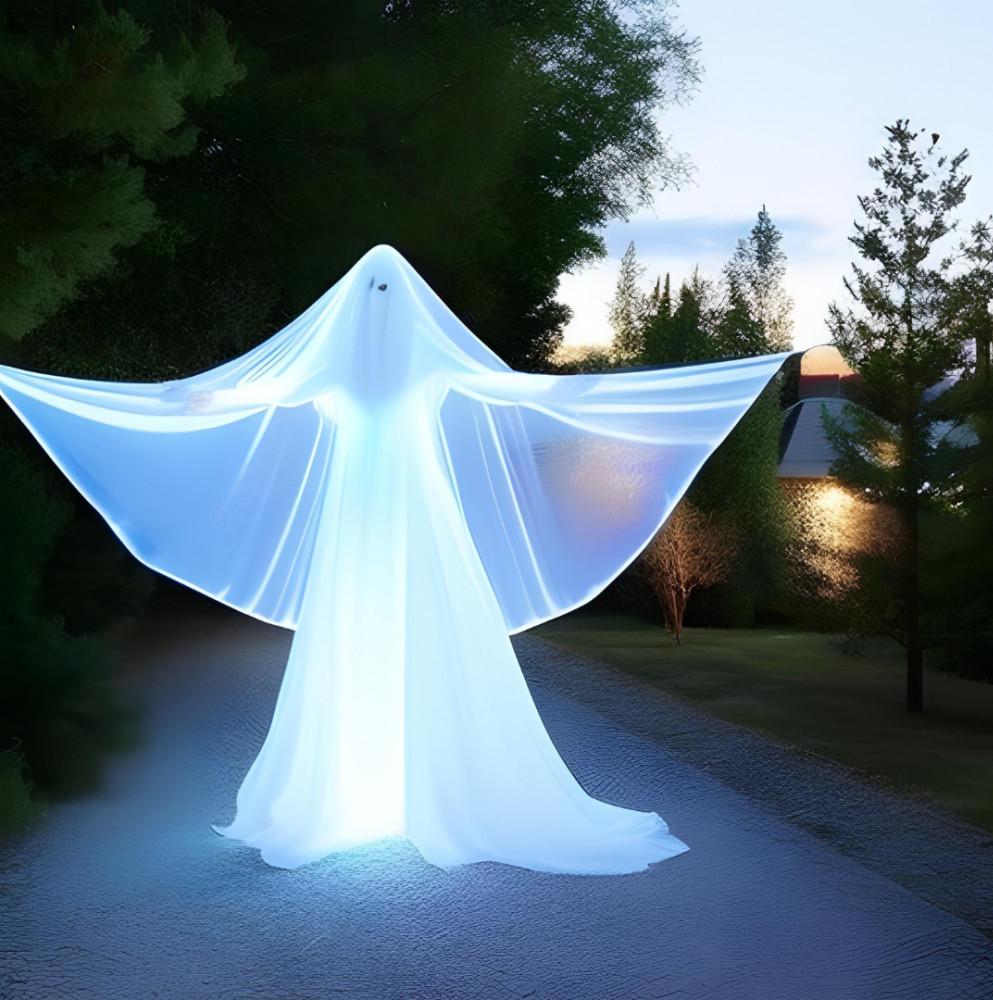 Candy Cauldrons and Treat Displays
Elevate your treat presentation with imaginative displays. Use a large cauldron as the centerpiece, filling it with dry ice for a foggy effect. Surround it with smaller cauldrons filled with candy. Glass apothecary jars can hold colorful candies, while themed containers like mini coffins or witch's hats add a playful touch.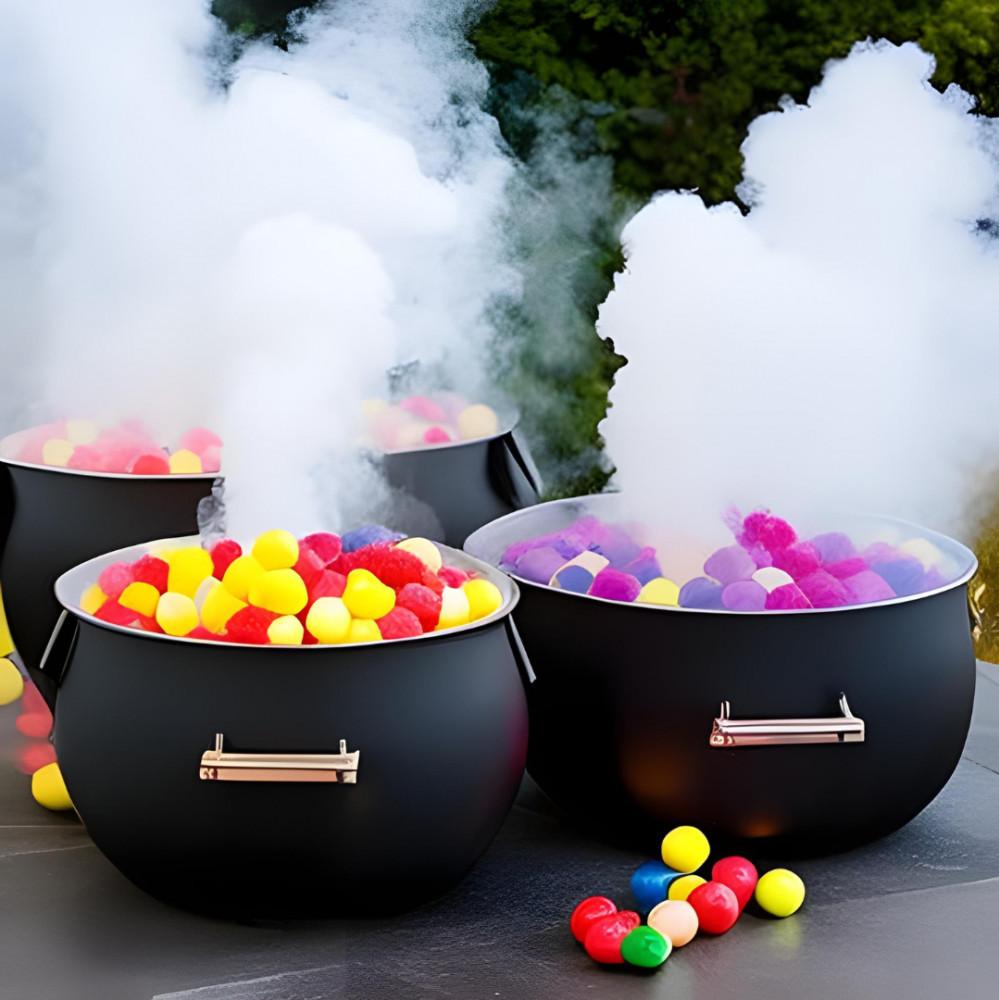 Indoor Haunted House Decor
Bring the haunted atmosphere indoors with spine-chilling decor. Stretch faux cobwebs across furniture and mantels, placing battery-operated candles within to create a haunted glow. Incorporate flickering LED candles to cast eerie shadows on the walls. Hang sinister portraits or old-timey frames for an authentic haunted house vibe.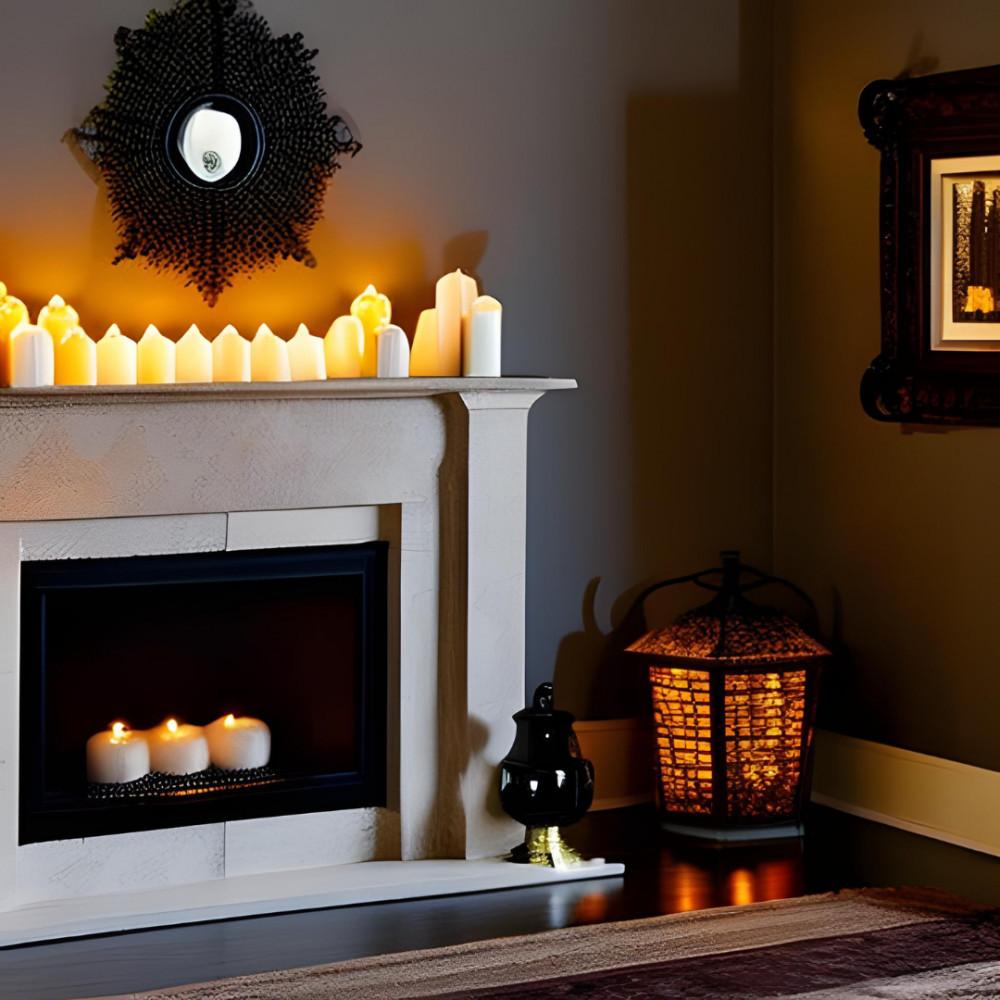 Spooky Table Settings
Elevate your Halloween dinner table with carefully curated settings. Craft dark and moody centerpieces using black roses, faux ravens, and miniature pumpkins. Create place settings with black chargers, skull-shaped plates, and tarnished silverware. Embellish napkin rings with spider brooches or miniature skeletons for an unforgettable dining experience.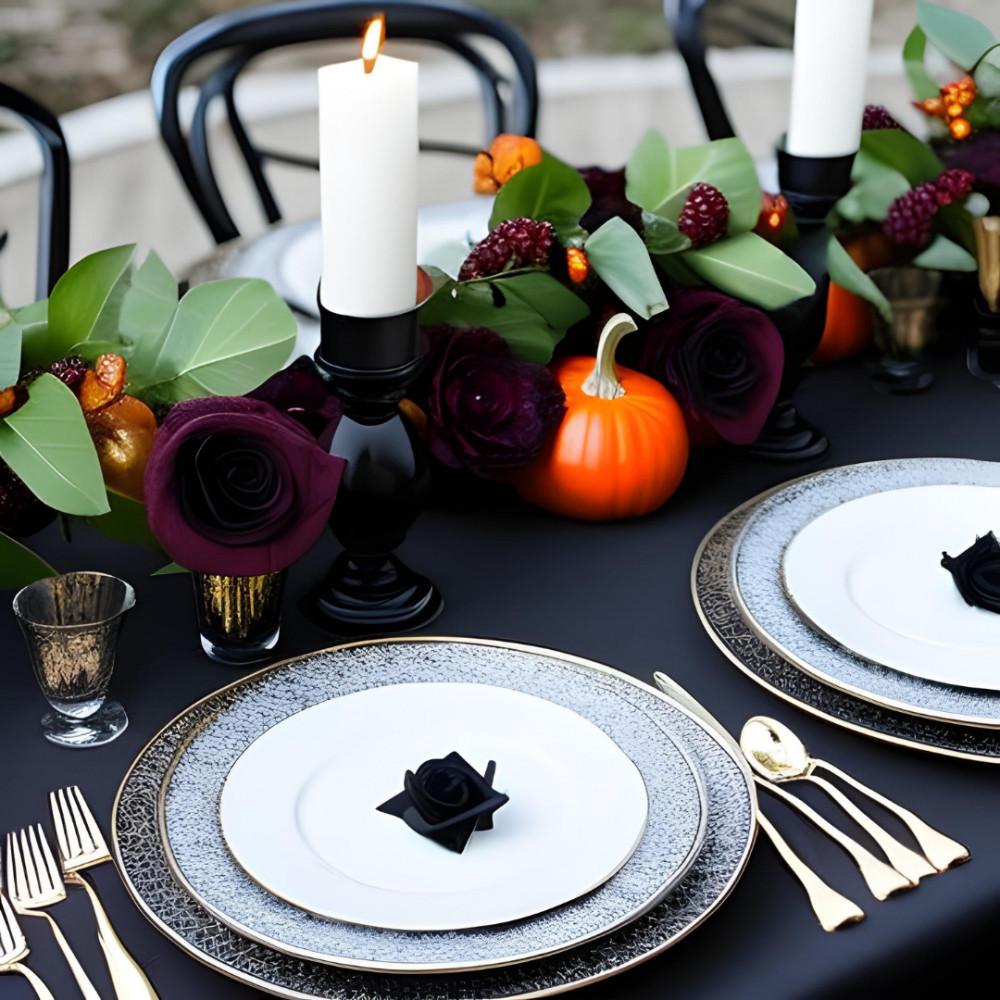 Wicked Wreaths
Adorn your door with a wicked twist by crafting a Halloween wreath. Start with a foam wreath base and wrap it in black or dark-colored fabric. Add elements like miniature broomsticks, plastic spiders, and artificial black roses. Arrange these elements asymmetrically, ensuring the wreath maintains a sinister yet balanced look.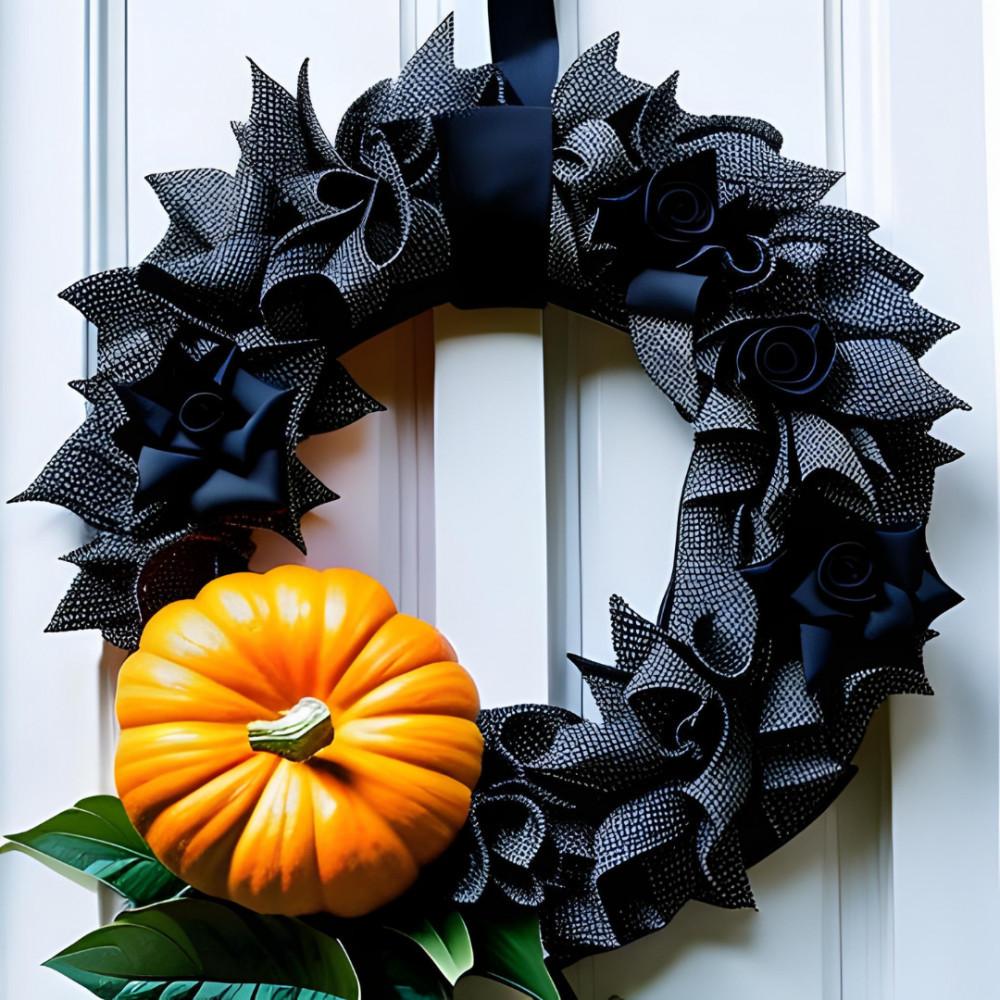 Conclusion
This Halloween, let your creativity run wild as you embark on the journey of DIY Halloween decorations. With these spine-chilling ideas, your home will become a thrilling masterpiece that captures the essence of the season. From spooky silhouettes to ghoulish lighting, each project offers a unique way to transform your space into a haunting haven. So gather your materials, follow the instructions, and prepare to enchant and spook your guests like never before!