How To Find A Trustworthy Drywall Contractor
When it comes to drywall installation or repair projects, hiring the right drywall contractor is crucial for achieving a flawless finish and ensuring the durability of your walls. A skilled and reliable drywall contractor can transform your space with precision and expertise. However, with numerous options available, it can be challenging to find the best fit for your specific needs.
In this comprehensive guide, I will walk you through the process of hiring the best drywall contractor. From evaluating their experience and credentials to assessing their reputation and customer reviews, we'll provide you with the essential steps to make an informed decision. If you get too overwhelmed and decide to DIY Drywall Installation, that's what I teach! Get ready to learn the steps you should take to find quality and reliable drywall contractors that exceed your expectations.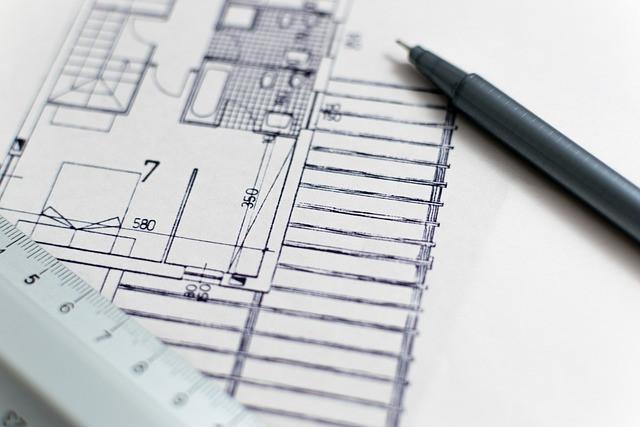 1. Determine Your Project Requirements
Before embarking on your search for a drywall contractor, it's essential to determine your project requirements. Assess the scope and scale of the work you need to be done. Are you looking for drywall installation, repair, or both? Take note of any specific details or challenges unique to your project. Understanding your requirements will help you communicate effectively with potential contractors and ensure that they have the necessary skills and experience to handle your project.
2. Gather A Drywall Contractor List (Find Three Easily)
Start by researching and gathering a list of potential drywall contractors in your area. Seek recommendations from friends, family, or colleagues who have recently undertaken similar projects. Utilize online directories, review websites, and industry-specific platforms to find reputable contractors. Take note of contractors who specialize in the type of project you have in mind, whether it's residential, commercial, or specialized installations. Create a comprehensive list of contractors to evaluate further.
How To Find A Drywall Contractor
Finding reputable drywall contractors for your project can be made easier by exploring various reliable sources. One effective way to find drywall contractors is by seeking recommendations from friends, family, or colleagues who have recently undertaken similar projects. Their firsthand experiences can provide valuable insights into the quality of work, professionalism, and reliability of the contractors they worked with.
Additionally, consider reaching out to local construction or remodeling associations, as they often have directories or referrals for trusted contractors in your area. These associations maintain a network of professionals and can provide recommendations based on their members' expertise.
Another valuable resource for finding drywall contractors is online platforms such as HomeAdvisor and directories specifically dedicated to connecting homeowners with skilled professionals. Websites and apps that focus on home improvement and contractor services allow you to search for drywall contractors based on your location, read customer reviews and ratings, and compare different contractors' profiles.
These platforms often provide detailed information about each contractor's experience, services offered, and contact details, making it convenient to reach out to multiple contractors and gather quotes or arrange consultations. Remember to research and review each contractor thoroughly before making a decision, ensuring they have the necessary licenses, insurance, and a solid reputation within the industry.
3. Evaluate Experience and Credentials
When hiring a drywall contractor, experience and credentials are key indicators of their expertise and professionalism. Review each contractor's website or portfolio to assess their experience in the industry. Look for examples of past projects similar to yours. Verify that they possess the necessary licenses and certifications required by your local regulatory authorities.
A reputable contractor will have no hesitation in providing proof of their credentials. Consider contractors who are affiliated with professional organizations as this demonstrates their commitment to maintaining industry standards.
4. Check for Insurance and Warranty
A reliable drywall contractor should carry adequate insurance coverage. This includes liability insurance to protect you in case of accidents or property damage during the project. Request proof of insurance and ensure it is valid and up to date. Additionally, inquire about any warranties they offer on their workmanship. A contractor confident in their abilities will provide a warranty to cover any potential issues that may arise after the project is completed. Insurance and warranty coverage provides you with peace of mind and protects your investment.
5. Read Customer Reviews and Testimonials
One of the most valuable sources of information about a drywall contractor's reputation is customer reviews and testimonials. Browse through online review platforms, social media pages, and the contractor's website to read feedback from previous clients. Pay attention to the overall satisfaction level, quality of work, professionalism, and adherence to project timelines. Take note of any recurring positive or negative comments. Keep in mind that a few negative reviews are not uncommon, but focus on the overall consensus and patterns that emerge from multiple reviews.
6. Request and Compare Multiple Quotes
Request quotes from the shortlisted drywall contractors on your list. Provide them with clear details about your project requirements and ask for a written estimate outlining the scope of work, materials, labor costs, and additional charges. It's essential to compare multiple quotes to ensure you receive a fair and competitive price. Keep in mind that the lowest quote may not always be the best option if it compromises quality or includes hidden costs. Look for a balance between affordability and value for money.
7. Schedule Consultations and Ask Questions
Schedule consultations with the top contenders on your list. This allows you to meet the contractors in person, assess their professionalism, and ask relevant questions about their process and approach to your project. Prepare a list of questions regarding their experience, timeline, subcontractors (if applicable), and any concerns specific to your project. Pay attention to how they communicate and address your inquiries. A reputable contractor will be transparent, responsive, and willing to provide satisfactory answers to your questions.
8. Review the Contract Thoroughly
Once you've selected a drywall contractor, review the contract thoroughly before signing. The contract should include a detailed description of the project, materials to be used, project timeline, payment schedule, and any warranties or guarantees. Ensure that any verbal agreements or specific requirements you discussed with the contractor are documented in the contract. If there are any clauses or terms that you don't understand or find unclear, seek clarification before proceeding. It's crucial to have a clear understanding of your responsibilities and the contractor's obligations to avoid any misunderstandings or disputes.
9. Monitor the Drywall Project's Progress
Throughout the project, maintain open communication with the contractor and monitor the progress closely. Regularly inspect the workmanship and address any concerns or deviations from the agreed-upon plans. A reliable contractor will provide updates, address any issues promptly, and strive to deliver high-quality results. Maintain a written record of any discussions, changes, or delays to ensure a smooth project flow.
10. Provide Your Feedback
Once the project is completed to your satisfaction, provide feedback and reviews about your experience with the drywall contractor. Share your positive experience and highlight their professionalism, communication, and the quality of their work. This feedback will benefit the contractor and help other potential clients make informed decisions.
If there were any concerns or areas for improvement, communicate them constructively to the contractor directly. Providing feedback helps contractors refine their services and ensures continuous improvement in the industry.
Conclusion
Finding the best drywall contractor requires careful research, evaluation, and consideration of various factors. By following this comprehensive guide, you can confidently hire a quality and reliable drywall contractor who will deliver exceptional results.
Remember to determine your project requirements, research and gather a list of contractors, evaluate experience and credentials, check for insurance and warranty, read customer reviews and testimonials, request and compare multiple quotes, schedule consultations and ask questions, review the contract thoroughly, monitor the project progress, and provide feedback and reviews. With the right contractor by your side, your drywall project will be completed with precision and expertise, ensuring a beautiful and durable finish.