LEVEL5 Drywall Tools Review: Are They Really Worth It?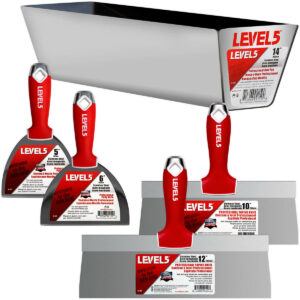 Product:  LEVEL 5 Drywall Tools DIY Hand Tool Set
Cheapest Place To Buy: https://www.level5tools.com/
What's Included:
Guarantee: Hassle-free Warranty
My Rating: 9/10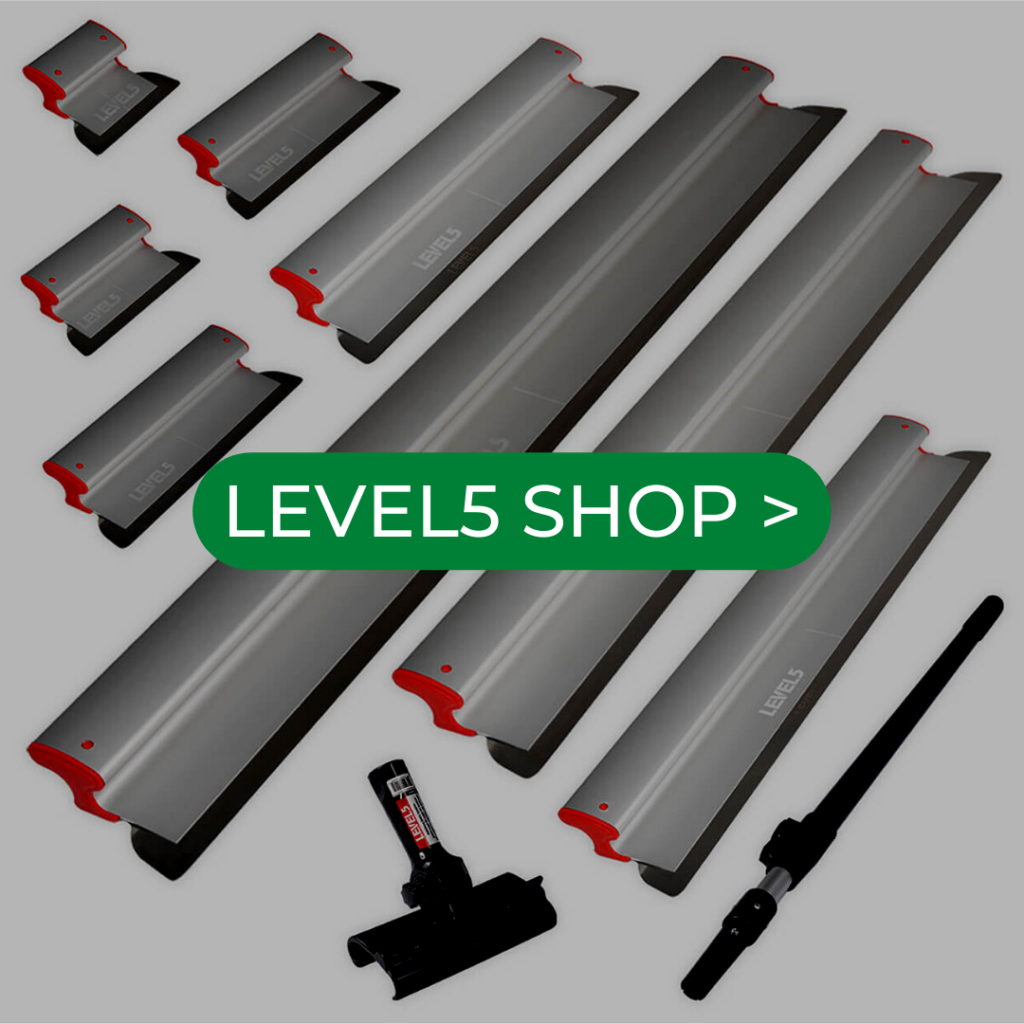 About a year and a half ago, I stumbled upon LEVEL5 Tools while searching for a new drywall taping set.  I was pretty overwhelmed with the product and brand choices out there.  Plus, drywall tool sets are never sold right in the stores-you have to pick and choose out of the different brands and make your own set while paying in full for each.  I decided that I wanted to save some money for buying a whole set instead.
---

>>>Check Out LEVEL5's New Innovative Gas-Assisted Compound Tube<<<
---
LEVEL 5 Drywall Tools Hand Tool Set
I ended up buying this set for DIYers, even though I am a drywall contractor full-time.  I didn't want to throw all of my money at one company and hope it was for the best.  My initial reaction to having the physical product in hand was "ok, much prettier than what I had." 
My second impression right after was removing the sticker from the blade.  LEVEL5 is one of the few companies I've seen that have easy-peel-off stickers.  That is something so simple, but VERY useful.  Any knives I have owned before the sticker would have to be scrubbed off in order for the knife to be usable on both sides.
Pros & Cons
The LEVEL5 DIY Hand Tool set comes with a total of 2 stainless steel joint knives, 2 stainless steel taping knives, one stainless steel mud pan, one mini mixing paddle, and a carbon steel multi-tool.

What I like:  The main thing I like about this set is how it has lasted longer than any of my previous sets.  I'm still to this date using the same set DAILY and there is zero rust on the knives (see image).  These tools are very easy to keep clean and have still maintained their straightness since I purchased them.  Though stainless steel taping knives typically don't have a very flexible blade, these are just right for feathering edges.

What I dislike:  There's really only one small complaint I have, and that is that the set I purchased did not come with a 4″ joint knife. The 3″ for me is much too small to bed my tape coat in.  The main choice knife to bed tape is usually a 4″ or an 8″ knife which isn't a part of the set.  So I had to make a separate order to purchase a LEVEL5 4″ joint knife.
LEVEL5 does offer the 4″ joint knife (and many others) as a part of larger bundle sets.

---
How I Kept Them Rust Free
Stainless steel taping knives are the least likely to rust over time compared to other types of drywall blades.  But still, proper care is essential to getting the max life out of your set.
I Cleaned Them Every Day
At the end of every day I use my knives I cleaned them off.  This can be a general scraping of the knives off of each other with running water, or for a more thorough cleaning with a scrub brush.  I prefer a scrub brush with a scraper (paid link) especially if I'm working with Easy Sand/Quick Set 5 or 20.
Let Them Dry Standing Up
In order to get any excess water away from where the handle and blade attached, I always let them dry standing up inside the pan.
Rust Inhibitor
This is something I personally have not done with these knives, and they still have no rust after a year.  This is more of an "it couldn't hurt" idea, but it's totally up to you if you want to use a rust inhibitor like WD-40.
---
My Overall Impression After A Year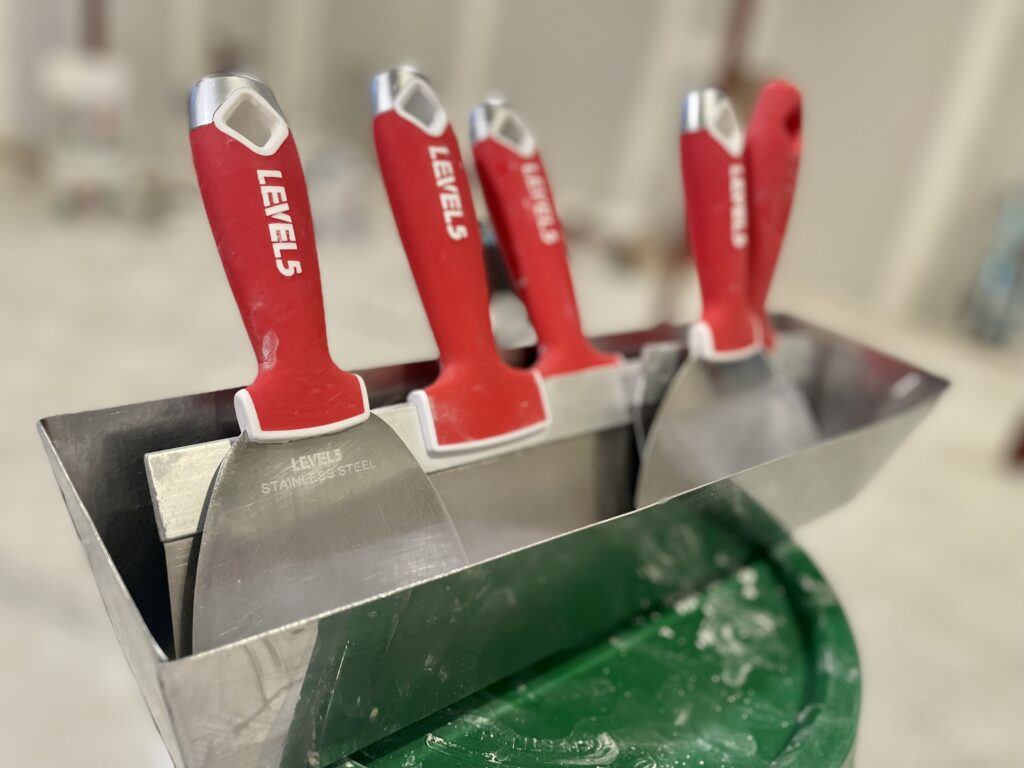 After a year and a half of using this set, I can honestly say my purchase was 100% worth it.  I have not had to buy a hand tool set since!  Over the last year, I decided to add another tool to my arsenal of taping knives, and that was the LEVEL5 bucket scoop.  Other than that, I still have the same set.  LEVEL5 Tools is a brand I have grown to trust through everyday use.  The quality of the tools is truly unbeatable and I will always recommend them to DIYers and Contractors.